M.A.K. Halliday Scholarship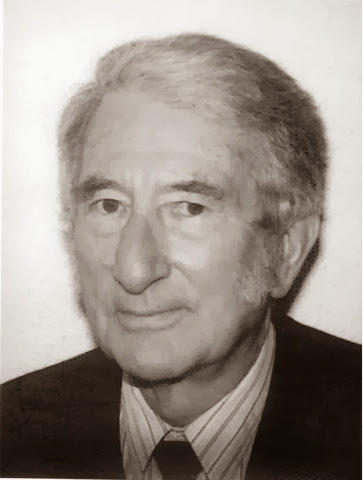 Michael Halliday (1925 – 2018)
The MAK Halliday Prize for Outstanding Research in Applied Linguistics will be awarded to an Early Career Researcher (post-PhD) with the best peer reviewed journal article or book chapter published in 2018 with a focus on "making linguistics applied". Submissions are welcomed from applicants working in any area of Applied Linguistics. In assessing submissions, emphasis will be placed on the originality and quality of the contribution to the field.
MAK Halliday, FAHA, who died on 15th April 2018, was a leading scholar, an inspirational figure in many fields of Linguistics, and a major influence on Applied Linguistics in Australia. Professor Halliday worked in multiple areas of linguistics, both theoretical and applied, and was especially concerned with applying the basic principles of language to the theory and practices of education. He is widely celebrated as the founder of the theory of language known as Systemic Functional Linguistics (SFL) and is the author of several highly regarded articles and monographs on topics ranging from grammar and semantics, child language development and acquisition, the function of language in education, discourse analysis, the language of science, stylistics, and natural language processing. He was a Fellow of the Australian Academy of the Humanities.
Eligibility: ALAA members within 5 years of award of their PhD when they submit their application. The committee will also consider applications from scholars whose PhD were awarded more than 5 years ago, but whose career interruptions (or other mitigating circumstances) make them equivalent to within 5 years of PhD award.
NB applicants must have been ALAA members for at least 6 months at the time of submission.
All applications should be submitted via email to ALAA Secretary, and should include a pdf copy of the research paper as well as a supporting statement, as outlined on the MAK Halliday prize application form. The closing date is midnight Australian Eastern Summer time Thursday 31 October 2019. For more information on this year's submission requirements, please download the MAK Halliday prize application form. For further information, please email A/Prof Elke Stracke (Secretary, ALAA) elke.stracke@canberra.edu.au
---
Michael Clyne Prize for research thesis on immigrant bilingualism and language contact
Michael Clyne (1939 – 2010) 
The annual Michael Clyne Prize has been established for the best postgraduate research thesis in the area of immigrant bilingualism and language contact. The Prize up to $1500 is jointly administered by ALAA and ALS (Australian Linguistic Society).
Prize to be awarded to an MA (research) or PhD thesis examined (or passed by examiners) in the previous year that focuses on some aspect of immigrant bilingualism and language contact. The thesis should have been submitted at an Australian university
The award is a $1000 plus contribution of up to $500 to cover costs (e.g. travel, accommodation, conference registration) for the recipient to attend either ALS or ALAA (their choice) to present a paper on their research
The recipient will have a guaranteed slot in the conference of their choosing (i.e. either ALS or ALAA in the year of the award)
Award to be announced at the AGMs of each society.
Details of the Prize, including eligibility requirements, timeline and submission process, are here: Michael Clyne Prize
---
ALAA Postgraduate Travel Scholarships: Call for Applications
Recipients 2018 (L-R): Vinh Nguyen (U Canberra); Annita Stell (UQ); Hiromi Nishioka (UOW); Sarah Mashayekh (UNSW). Presented by incoming President Dr Jonathon Crichton
Applications are called for ALAA Postgraduate Travel Scholarships to attend the ALAA/ALANZ/ALTAANZ Conference to be held in Curtin University, Perth,  in November 2019. Five scholarships of up to $8001 each are available. The scholarships can be used towards conference registration, travel and/or accommodation. They will be awarded as a reimbursement for documented expenses after the conference.
Eligibility criteria:
To be eligible for a scholarship, you must:
hold a current ALAA membership for at least six months at the time of application;
be enrolled as a full time higher degree research student or
not have been awarded a research degree (Masters or PhD) before 30th June 2019
not be in full time employment
have a presentation accepted for the 2019 conference.
not have been a recipient of an ALAA postgraduate travel scholarship previously.
Application Procedure:
To be considered, applications must include:
a completed scholarship application form (see below)
a one-page summary of your research project, addressing the following aspects:

aims, context, rationale, & methodology of the project
the project's potential contribution to/significance for our understanding of issues related to the field of applied linguistics
innovation and potential impact

 a copy of the abstract accepted for presentation at the 2019 ALAA conference
 your CV
 a letter of support from an academic commenting on the quality of your research
All applications should be submitted via email to ALAA Secretary The closing date is midnight Australian Eastern Summer time  Monday 13 September 2019. Preference will be given to doctoral candidates, but research students at Honours and Masters levels are also encouraged to apply. Successful applicants will be notified by in due course. For more information on this year's submission requirements, please download the 2019 ALAA Postgraduate Travel Scholarship application form (PDF) . For further information, please email Dr Elke Stracke (Secretary, ALAA) at elke.stracke@canberra.edu.au
1. The amount awarded will relate to the travel costs involved in attending the conference.
---
Penny McKay Memorial Fund
Penny McKay (1948 – 2009)
The Penny McKay Memorial Award honours Penny's contribution to research and development in second/additional language education. As a teacher, consultant, researcher, keynote speaker and professional activist, Penny McKay was a leader in language education in Australia and internationally. Working collaboratively with educators and researchers in schools, she pioneered an approach to assessing learners' development in English as an additional language.Further information can be found here (external link to ACTA website).
The Award is jointly offered by the Applied Linguistics Association of Australia (ALAA), the Australian Council of TESOL Associations (ACTA) and the Association for Language Testing and Assessment of Australia and New Zealand (ALTAANZ).
Eligibility for the award
The Award is awarded annually for a doctoral thesis submitted at an Australian university and passed in the preceding academic year. To be eligible for consideration, the thesis should be focussed on aspects of school-based second/additional language education, such as language development, curriculum, teaching or assessment. (This requirement includes pre-school settings.) The applicant must be a verified member of ALAA or their State/Territory ACTA affiliate or ALTAANZ.
The Award consists of $500, a certificate and free conference registration at the ALAA Conference to be held in Curtin University, Perth, November 2019. The winner will be offered a slot to present a paper on an aspect of their research at that conference.
The winner will be formally announced at the AGM of each Association and be presented at the relevant ALAA conference. The winner's name and a 300 word summary of their thesis will be published in each Association's journal (ALAA – The Australian Review of Applied Linguistics; ACTA – TESOL in Context; ALTAANZ – Language Assessment Matters).
Applications
The closing date for 2019 applications is 1 August 2019.
Electronic copies of the applications for the 2017 Award are due by midnight on 1 August 2019 to the Co-Chairs of the Selection Panel, Prof Chris Davison and Dr Michael Michell, c.davison@unsw.edu.au
Applications should consist of:
i. a correctly completed Application Form (See Attachment 1)
ii. the thesis abstract
iii. the Table of Contents from the thesis
iv. one chapter from the thesis that the applicant believes best demonstrates the outstanding qualities of the overall thesis
v. copies of all examiners' reports
vi. a statement of support from one of the applicant's supervisors; this statement should complement (not duplicate) the examiners' reports, may comment on anything in the examiners' reports, and may elaborate on relevant matters not covered in examiners' reports
vii. if the thesis research was not carried out in a school or pre-school setting and/or with (pre)school-age second language learners, a statement (no more than 100 words) explaining how the thesis findings are relevant to school settings and school-age learners
viii. a summary of the thesis outlining the background, methodology, findings and contributions of the study (max. 300 words); this summary will be used to describe the award-winning thesis on the ALAA and ACTA websites and in their respective journals
Applications must contain all of the above otherwise they will be excluded. Applicants will be advised of the outcome of their applications by early August 2019.
 Application form download: click here
Evaluation Procedures and Criteria
Procedures
Applications will be assessed by a panel of three, being the Presidents of ALAA, ACTA and ALTAANZ or a suitable representative as nominated by the President of each Association. The panel will have the option of co-opting a recognised academic expert in the area of second/additional language education.
The President of each Association will present the name and details of each year's winner to the Association's Executive Committee for ratification and approval that the winner be notified and the Award be given (as per above).
The Award may not be given in a particular year if the panel judges that none of the applications are at a suitable standard. 
Evaluation Criteria
Each application (Parts ii – viii above) will be judged holistically against the following criteria:
(i) the contribution of the thesis to knowledge about second/additional language learning (pre-/)school-aged learners
(ii) the innovation and originality of the approach taken by the thesis to its subject matter and/or methodology and/or presentation
(iii) the clarity of writing and presentation demonstrated by the thesis.
Further enquiries about the Award may be directed to Co-Chair, Chris Davison, c.davison@unsw.edu.au
Donating to the Award
The Award was established and is maintained from donations from individuals, professional associations and other institutions in Australia and overseas. To donate to the maintenance of this Award, please go to Make a Donation for further details.
For further information, please email Dr Elke Stracke (Secretary, ALAA) at elke.stracke@canberra.edu.au